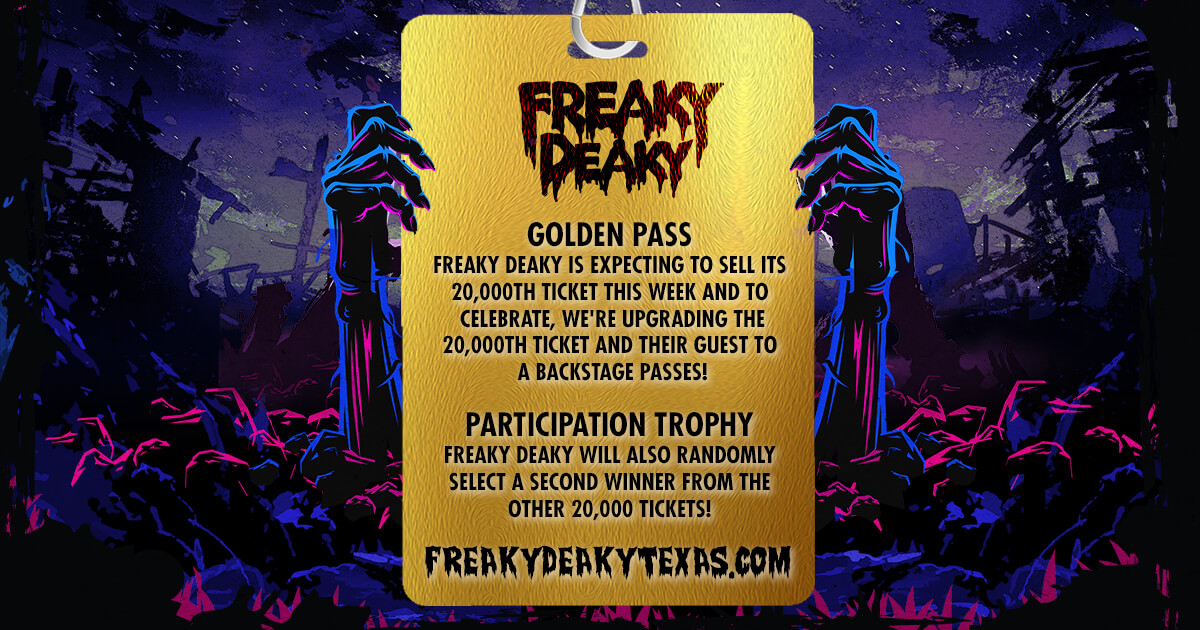 Experience Freaky Deaky from backstage and enjoy exclusive behind-the-scenes access. This week we will reach 20,000 tickets sold and if you're the lucky 20,000th ticket holder – then you're upgraded with backstage access!
Buy your tickets now and lock-in your chance for a Freaky backstage experience!
Participation Trophy
Freaky Deaky will also randomly select a second winner from the other 20,000 tickets!