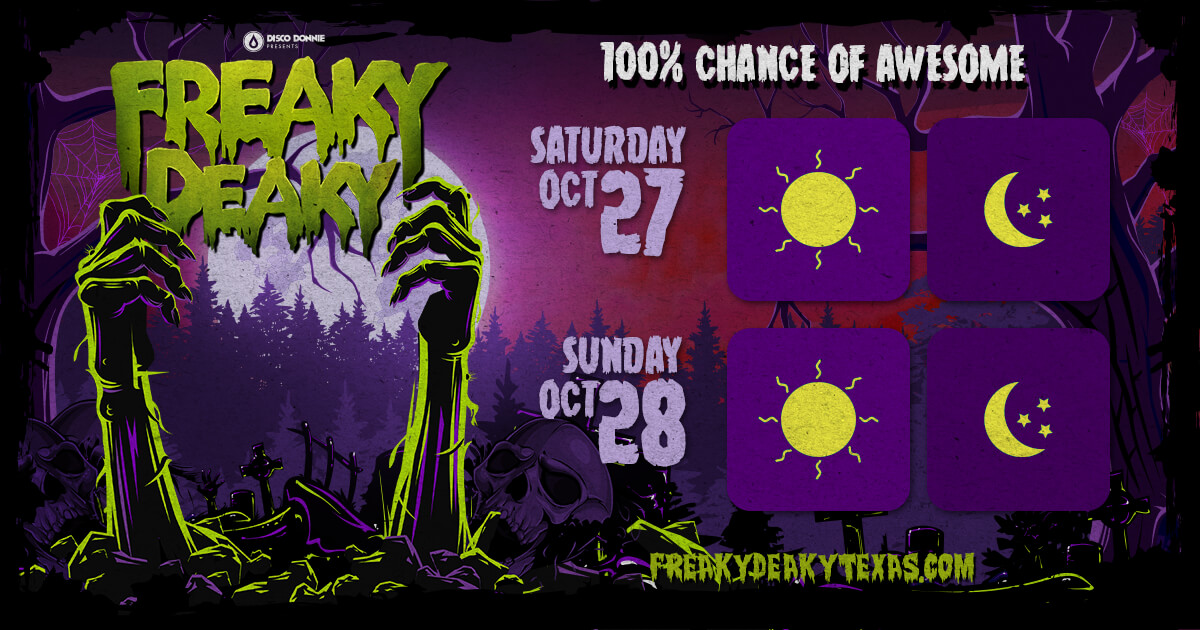 With the first half of the week cloudy and damp, thankfully Freaky Deaky is being blessed with what ABC13 is calling the "Best Weather Ever." Although we're expecting rains from Hurricane Willa in the Pacific to reach Houston through Thursday morning, the forecast for this weekend looks positively radiant with 100% chance of awesome!
Trust assured we're working hard to ready the grounds of Sam Houston Race Park, but areas may be soggy. Wear a pair of trusty old shoes and bring an extra set for after the party.
Dress for Fall
With fall being one of the most pleasant times of year, we're looking forward to sunshine and clear skies for our Freaky Deaky festival. So hang in there, and endure the rest of the work week, before picture perfect autumn temperatures blow into town.
On Saturday and Sunday the full Hunter moon will remain illuminated. The highs will be around 80° F during the day, before night falls when the lows are predicted in the mid-50s. Pack accordingly, as the evenings will cool down, we advise bringing layers to be prepared. Dress comfortably for fall, and stash extra belongings in a personal locker until it's needed most.