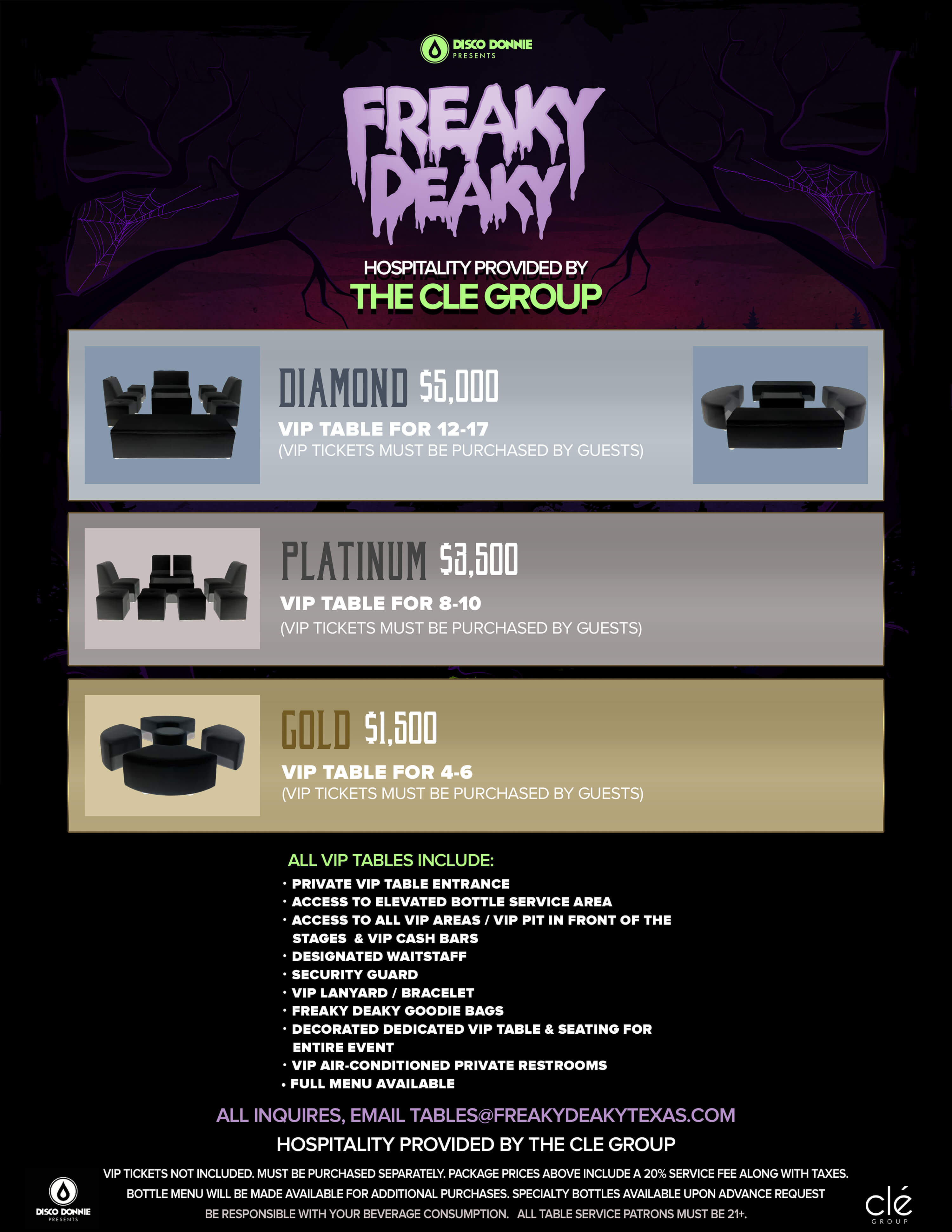 Upgrade your trip to Freaky Deaky Texas with a VIP table, now accepting reservations for an experience truly unlike any other! Get the deluxe treatment from start to finish, and snag a table for a private retreat your whole group can enjoy. It's the perfect haven between sets, or during; where drinks are just an arm's length away!
Table Service Inquiry
For more information and to make reservations complete the following form or email tables@freakydeakytexas.com.
All VIP Tables Include
It's white glove service all the way with a designated wait staff, security guards, expedited entry, and air-conditioned restroom facilities. Plus, we've got more treats in store with goodie bags to and collectible laminates to take home and relive the memories.
Private VIP Table Entrance
Access to Elevated Bottle Service Area
Access to All VIP Areas / VIP Pit in Front of the Stages & VIP Cash Bars
Designated Waitstaff
Security Guard
VIP Lanyard / Bracelet
Freaky Deaky Goodie Bags
Decorated Dedicated VIP Table & Seating for Entire Event
VIP Air-Conditioned Private Restrooms
Tiers
Depending on your party size requirements, choose from the table packages below and start planning for a killer time!
Diamond: $5,000
VIP Table for 12-17 (VIP Ticket Purchase Required)
Platinum: $3,500
VIP Table for 8-10 (VIP Ticket Purchase Required)
Gold: $1,500
VIP Table for 4-6 (VIP Ticket Purchase Required)