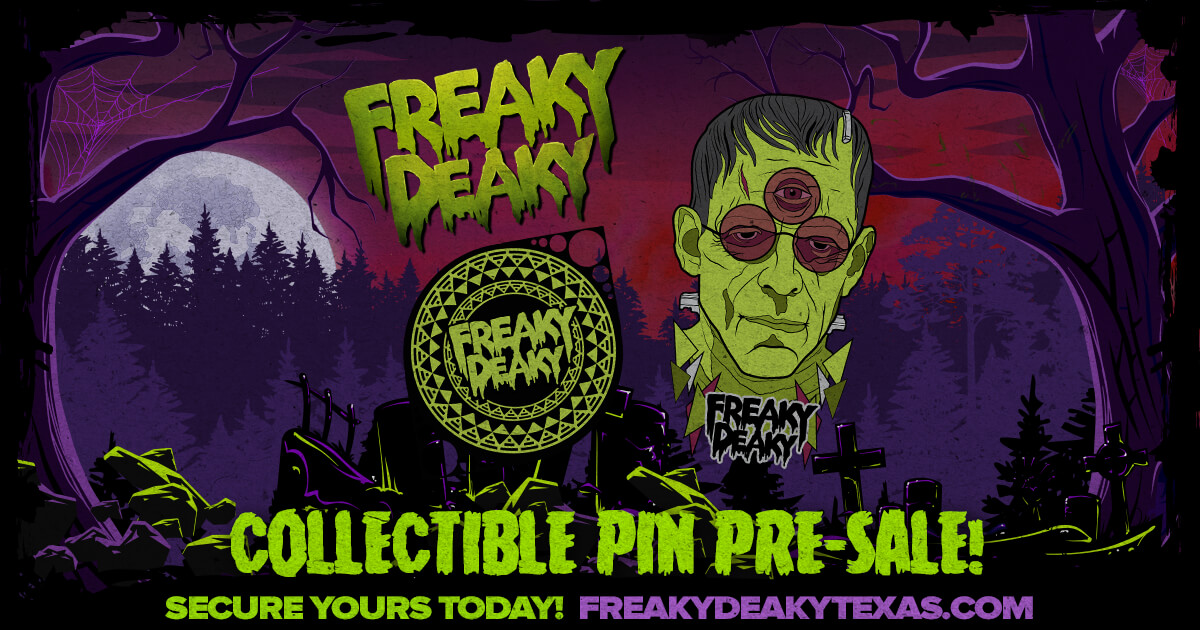 Stay a step ahead of the crowd and pick-up one of our collectible pins to let your Freak flag fly. We've teamed up with Sloth Steady to create official festival pins, so you can subtly sport your festival spirit year 'round.
The latest addition to the 2018 collection of merchandise is fresh to death. For a unique flair attach one of our enamel pins to your hat, pop it on a backpack, or stick it on your denim jacket — and magically, it's never looked cooler. There's no limit to how you can express your Freaky Deaky love.
Get pin it to win it, shop the pre-sale!
To redeem your purchase, please bring a copy of your order to the on-site merch booth.