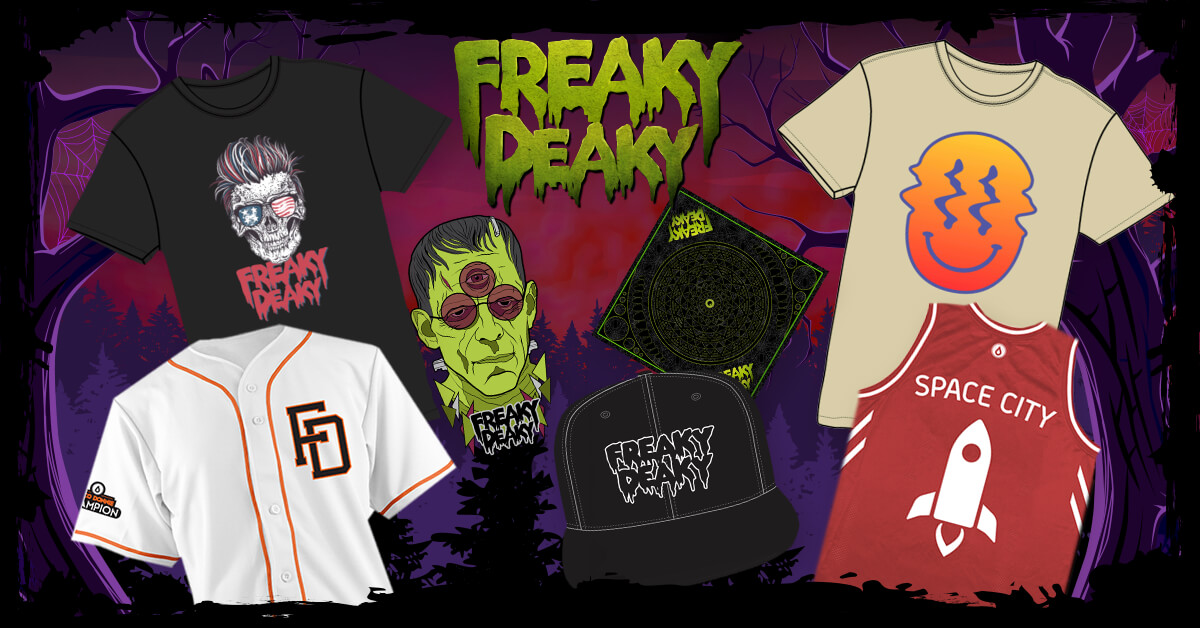 This Halloween, enter the gates of our ghoulish gathering and be rewarded with remarkable experiences as we welcome Freaks from far and wide. Our immersive environment is the perfect setting to celebrate the dark side by donning your most elaborate costume. Whether you're dressing up or dressing down this year, cop a custom souvenir item from our limited edition 2018 merchandise collection to keep the memories for years to come.
Appropriate for every stage, our merch is as much at home on festival grounds, as it is in daily life. Rep' the 713 in a stylish baseball design, blastoff in a custom b-ball jersey, or share your love of acid house with a squiggly smiley face tee. Whatever you do, wear your festival colors loud and proud!
No doubt, we've got you covered with fashionable, yet functional goodies that will forever commemorate our time together. Try out versatile accessories and update wardrobe staples with a couple enamel pins, or invest in multi-purpose essentials like a free flying flag or handy bandana. Hit up the official merch booth to pick up a souvenir from the 2018 collection!