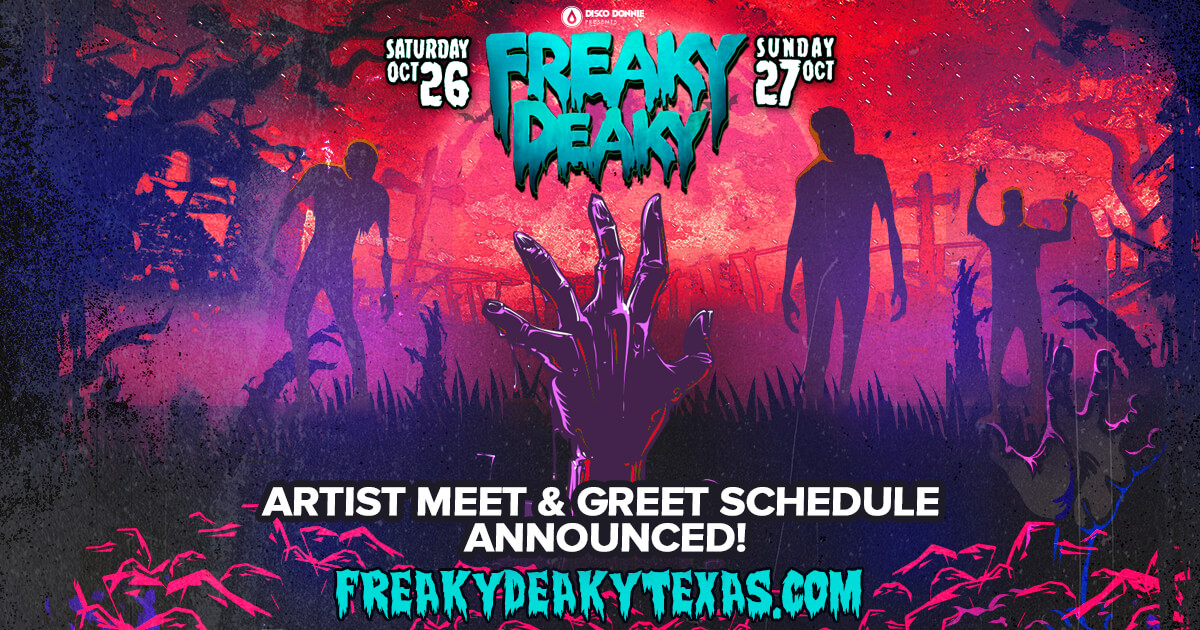 Freaky Deaky is just under a week away from lighting up Houston Raceway with dazzling production and world-class DJs. And to add a cherry on top of an already great weekend, we're stoked to announce that you can meet some of our Freaky 2019 lineup. The freaky meet and greets are on a first-come, first-serve basis, so arrive early!
Anything goes in our artist meet and greets (but don't get crazy); you can get an autograph, make your friends jealous with a Snapchat, take spooky selfies, or just simply tell the artists how much you love their music. All participating artists will be hanging out at the Meet & Greet Booth so drop by to say, "Hi!"
Remember, none of these perks are possible, however, without a ticket – so buy your two-day and single day passes today!
Day 1: Saturday
5:00 PM – Lucii
6:30 PM – Blunts& Blondes
7:30 PM – Kai Wachi
9:30 PM – ATLiens
Day 2: Sunday
3:30 PM – Lost Chameleon
5:00 PM – Geo
6:30 PM – Lady Faith
7:00 PM – LNY TNZ
7:45 PM – Black Tiger Sex Machine