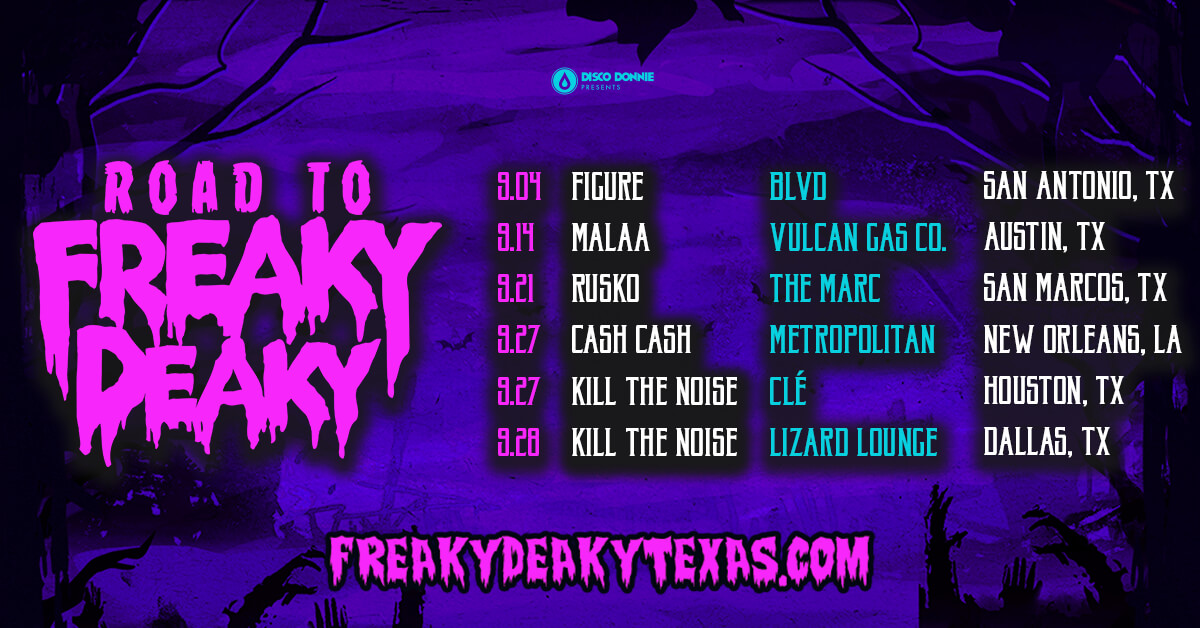 Freaky Deaky may seem far out, but we've got plenty of surprises along the way that'll make the journey to our Halloween weekend celebration well worth the wait!
Throughout the month of September, join us in select cities for our themed Road to Freaky Deaky event series where you can get a taste of things to come and a chance to win tickets to Freaky Deaky!
A pair of Freaky Deaky tickets raffled away at each event
Merch giveaways
Photo backdrops
and more!