Never fear, the festival map is here! With Hallo-weekend creeping up, we're counting down the final hours until gates open to Freaky Deaky. Peep the visual guide accompanying this year's event to get a lay of the land and prepare to party. Navigate the spooktacular grounds between monstrous stages hosting the 60+ artists performing on the lineup. Immerse yourself in our Freaky festivities, explore what's in store with the official map!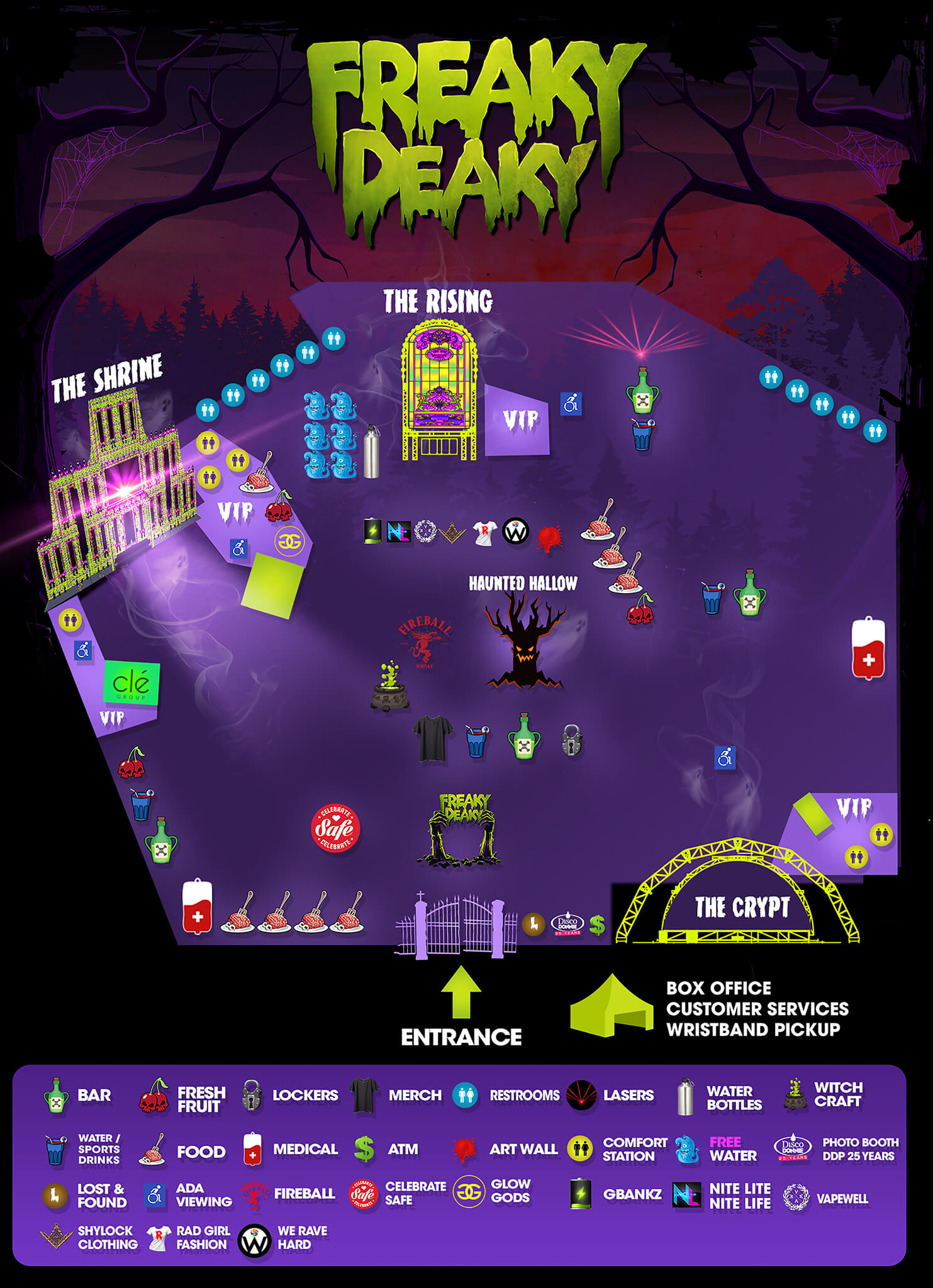 Map Out Your Freaky Deaky Weekend
Locate whatever you may need by checking out the handy festival map and bring your experience to life by taking advantage of our many amenities. Find the best spots to meet-up, snap pics with your squad, and visit the vibey shops. Swing by the official merch booth to cop a piece from the latest collection including stylish jerseys and enamel pins. Satisfy your earthly cravings with a wide array of delicious cuisine at our yummy food vendors and don't miss the Witchcraft Bar serving up local brews.
For practical matters, you'll enjoy the party more with regular stops at the free water refill station. We urge everyone to Celebrate Safe, so keep an eye on nearby First Aid booths, and bring extra layers for when temperatures drop at night. Stash your extra stuff in a personal locker until it's needed most, and should anything go missing hit up Lost & Found.